Of late, there I have come across a number of -- and I use the term loosely -- foods. I thought I'd put together the lunch of my dreams for you.
A bloody mary, to start you off.
A hot dog. Yes, you heard me, a bacon filled hot dog in a Krispy Kreme bun.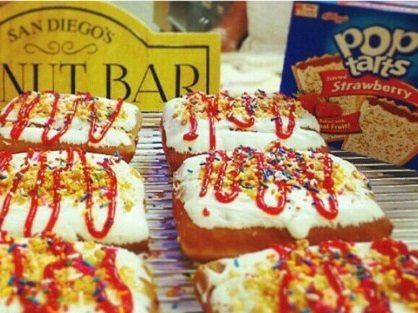 Room for dessert? Try a PopTart donut!